With a little over 120 years of Missouri farming experience that spans from row crops to dairy and cattle, our family has invested 4 generations in our agricultural endeavors.  Now with the need for sustainability in a changing agricultural landscape, we have chosen to nurture crops that enrich people's lives through intentional growing of nutraceutical crops.  Our goal is for you to know who grows your crop and where it grows with a final consumable product you can trust. We have fully diversified our farm from the turn of the century to meet the current needs of our community.
We are honest and fair with pricing our elderberry commodities.  With a lifetime of experience on a century farm, we continually update our farming practices  to stay innovative and competitive. We strive to meet the agricultural challenges of the 21st century.
When you believe in your mission, it is easy to speak to the benefits that farming nutraceuticals bring to each individual and our community as a whole.  We live our mission on our farm. 
Our mission lies in serving our community by providing them high quality products to better their livelihood without leaving a negative impact with our land.  We take the time to give farm tours that immerse our clients in our century farm mission.
"Agriculture is our wisest pursuit, because it will in the end contribute most to real wealth, good morals & happiness."
The Buehler Family immigrated to America from Switzerland in the 1870s and eventually settled in the Ozarks, near the Spring River Valley. 
Over the years, the land was passed down to each new generation during which we've farmed everything from dairy cattle to row crops. 
In 2014, after decades of frustration with the modern industrial agricultural model, we decided to make the transition to more sustainable, nutraceutical crops. Not only were we fed up with the economic model of traditional agriculture, but this became personal after seeing family suffer from various health conditions that we believe stemmed from the negative health and environmental implications of the current agricultural model. 
For these reasons, we have a drive to cultivate crops that directly benefit our family's health and to educate others on how Elderberry positively impacts the health of our community and culture at large.
Pioneering the American Elderberry Industry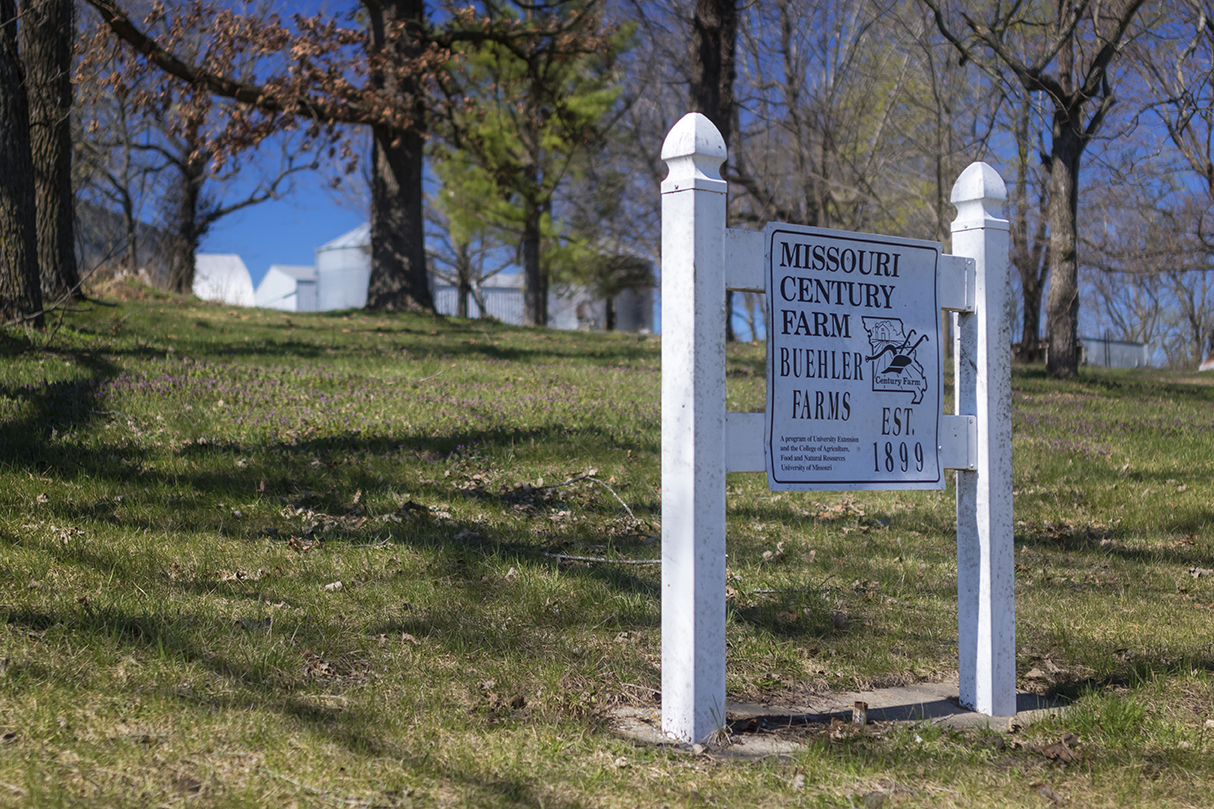 Ending the Dependency on Imported European Elderberry
The overwhelming majority of elderberry products currently available on retail shelves rely heavily on imported European Elderberry. With most estimates of 90-95% of elderberry being supplied from Europe, this results in missed economic opportunities for our farmers here at home, while American farmers are facing record bankruptcies, suicides, and depression rates. 
Additionally, studies comparing the health benefits of American Elderberry vs European Elderberry have shown that the American Elderberry is higher in antioxidants like anthocyanins, which are one of the powerhouses of health benefits in the elderberry. These anthocyanins in the American Elderberry also have shown a greater resistance to heat and light than its European counterpart, making the American Elderberry the clear choice for producing value added products. (Kikuzaki, Nakatani).
Our Mission
Our mission is to expand our knowledge of the American Elderberry to farmers and gardeners across America and to provide the highest quality products and nursery stock.
Our Guarantee
We want to build lasting relationships with our clients both on the retail and agricultural sides of business. If for any reason you are not satisfied with your purchase, we will work to make sure you are 100% satisfied in conducting business with us.
Our Vision for Our Community
The health benefits of American Elderberry (Sambucus canadensis) are vast and the list is growing as scientists and universities continue to study the North American species of elderberry. We imagine a future where American Elderberry is a staple in preventative medicine with the ability to be dependent on sourcing 100% from farmers right here at home.
Projected Acres Needed to Meet National Market Demand
Current Acres Established in US (1,500)
Buehler Organics Established Acreage (143)
Set your farm up for success
Through our years of trials and errors, we've learned important lessons every step of the way that we are happy to share with you to help ensure a profitable and successful elderberry crop for years to come. Your success is our success.
Products & Services We Offer
Farmers and Home Growers Alike, We've Got You Covered
Whether you are interested in planting elderberry to sustain your family farm, already have a commercial plot of elderberry and need destemming equipment, or even just looking for a way to incorporate natural medicine into your home garden. We are your trusted source for all things American Elderberry (Sambucus Canadensis).
We also offer quality American grown elderberry supplements to retail stores through our Elder Farms brand.
Rooted Plants/Cuttings
Curated Varieties of American Elderberry Cuttings/Rooted Plants available for wholesale and retail.
Elderberry Destemming Equipment
Our proprietary mechanized elderberry destemmer greatly saves time and money and produces a ready-to-sell elderberry commodity
Elderberry Wellness Supplements
Top-quality, hand-crafted American Elderberry Supplements available for wholesale and retail customers. Available through our retail company
Elder Farms
.
Custom Elderberry Planting
If you've got land but no equipment, we offer a custom installation service that will take your area from prepped land to an expertly established elderberry orchard ready for you to nurture.
"The ultimate goal of farming is not the growing of crops, but the cultivation and perfection of human beings."
our team of experts are here for you
important things you should know